Introduction to game UX and design
Image
Getting games into the hands of gamers requires a massive, collaborative effort within an organization. To get the job done, game publishers assemble teams of programmers, artists, designers, UX designers, marketing staff, and more to attract new fans and keep legacy gamers happy. With over 3 billion players worldwide, gamers have a nearly unlimited number of options, from classic titles to new games on mobile app stores, Steam, the Xbox Games Store, and more. To stay competitive, organizations are tasked with mastering game UX and design.
In this article, we'll look at user experience's (UX) role in game design and how experience research and usability solutions help gaming organizations reduce risk and make player-centric decisions faster. 
Game designer vs. game UX designer
Before jumping into the details, let's highlight the difference between a game designer and a game's UX designer. Game designers are responsible for creating alluring games with fun mechanics that capture players' imaginations and keep them playing. These people design a game's worlds, characters, capabilities, and interactions. However, ensuring an engaging game experience is the duty of the game's UX designers. 
UX design in game development involves prototyping, making user-first designs, and improving user experiences, followed by continuous discovery and feedback. They also focus on creating clear and cohesive interfaces, menus, tutorials, and onboarding experiences for the gamer. Good game UX and design will increase a players' enjoyment and allow them to better engage with various game elements. 
UX designers work with game designers to ensure the player's time is well spent. People with an intuitive and engaging gaming experience are likelier to return to play, purchase more games, and spend more on in-app purchases.
What makes up a good user experience for a gamer?
A game UX designer designs a game's controls, menus, game UI, and other player navigation to ensure all these elements are easy to use, simple to understand, accessible, and engaging. Their job is to enhance the player's gaming experience, from when they pick up the controller to when they save their progress.
A good player experience means a gamer can play and enjoy the game without getting confused or frustrated. A player should be able to maneuver through the game naturally yet challengingly, and the controls should work as intuitively as possible. Tutorials should be short, intelligible, and educational without being long or tedious. 
The gameplay should be seamless and fun. If too much information is thrown at a player at once, they might get overwhelmed and lose interest. They may give up if the game's controls are foreign and complicated. If a game lags when too many characters are on the screen, or the button for a special action does not respond, the player might lose or fail to progress. 
One noteworthy example of lousy game UX is E.T. The Extra-Terrestrial for Atari 2600, which featured a confusing game plot and nonintuitive controls. Players had to maneuver through confusing scenarios and often became stuck. Poorly designed visuals and sounds also contributed to a notoriously subpar user experience. 
Elements of good UX in games
A gamer's user experience consists of several components that work together to form an enjoyable, satisfying, and engaging experience without hindering the gameplay:
Intuitive user interface (UI):

 UI elements include menus, heads-up displays (HUDs), and other navigable on-screen features. 

Clear tutorials:

 Tutorials introduce the game to the player and can include instructions, tutorials, and onboarding.

Accessible features:

 Accessibility features can include colorblind settings, subtitles, and accessible modes for various players with various needs. 
How do you improve game UX and design?
When developing the game elements above, UX designers should consider UX best practices, including user testing for feedback and improvement. 
Onboard the user with clear and comprehensive tutorials
A key component of game UX design is onboarding the user with clear and thorough tutorials. These tutorials can significantly impact the player's first impression of a game and contribute to their desire to continue playing it. Players use these tutorials to learn how to navigate the game's world.
While the game mechanics are part of game design and not UX design, the tutorial falls under game UX design. Tutorials should be thorough and effectively explain how to interact with various game elements. The game can be challenging and complex, but its instructions should be clear.
Instructions should also be concise and not so dull that the player struggles to complete them or gives up playing. A well-designed tutorial can set the mood for the entire gaming experience. New games are exciting, and players want to start immediately. In the Super Nintendo game Super Mario World, players can start playing immediately and learn at their own pace by pressing question mark blocks. This way, the player is not overwhelmed at the beginning of the game but doesn't have to complete a lengthy tutorial before playing.
In Nintendo's Secret of Mana tutorials, players learn to use numerous weapons and magic spells throughout the game instead of all at once. The pop-up text tutorial elements explain what the player needs to know in the first few levels, allowing them to both play and learn without taking in too much information at once. 
This learn-as-you-play approach is common in games because it allows users to start fast, achieve goals while they learn, build upon knowledge over time, and have fun.
Design intuitive controls
UI designers need to make sure the controls aren't confusing or non-intuitive. Controls are a game's foundation, enabling players to access resources, information for advancement, or hints. A good game UI is intuitive and user-friendly, allowing players to access everything easily. UI design should also allow the controls to work on different screen sizes and devices.
Controls and navigation should be accessible and not overwhelm the player. Inadequate controls may have many keys or button combinations to remember or a complex or convoluted method of doing things in the game. They could give up playing altogether if the game doesn't respond appropriately to players' actions.
An accessible control system will also use high-contrast visual elements so they are easier to see.
Make in-app purchases easy
In some games, you can make in-app purchases that enhance gameplay or help you advance through levels. Examples of content that can be purchased include cosmetic items such as character outfits or functional upgrades like better weapons or power-ups that can help the player advance. Additional downloadable content can also enhance the game's enjoyment and user experience. 
Difficulty buying or downloading items can hinder the monetization of the game and its overall success. Transparent pricing and visible purchase options make things easier.
Conduct user testing for feedback and insights
User testing involves watching gamers interact with the game and all parts of the user interface. You'll be able to observe pain points firsthand, such as a frustrating menu or confusing controls. You have two main approaches:
Moderated:

 A moderated research approach involves "think-out-loud" testing, where the tester plays the game and explains what they like or do not like about the experience.

Unmoderated:

 With an unmoderated approach, the tester is asked to perform specific actions in a game and then provide feedback afterward. 
Testing can start at the beginning of the game, where users engage with imagery and title screens. You can ask testers to react to the title screen or any introductory animations in real-time. How does it make them feel? Do they find anything confusing? 
The game may commence with tutorials. Are the tutorials easy to understand, and does the player learn from them? Ask the testers what their first impressions are. Do the beginning of the game and the tutorials entice the player to continue playing?
Once they're up and running with the game, you could ask them to rate how intuitive the controls were, how easy the menus were to navigate, or whether they experienced any problems with the gameplay. Ask the players what they liked the best, disliked, and what they would change about the experience. See if they have any suggestions for improving the game's user experience. 
Testing can continue after the game as users can provide feedback on additional downloadable content, updates, and game sequels. Any updates or additional content should always provide a good user experience for the gamer. UX teams can fix problems and upgrade based on user feedback and insights following testing.  
How UserTesting helps game designers
The following examples of user testing show how watching users interact with products and speaking with them afterward can lead to insights and improvements. 
Increase in-app downloads
Betway Group, an organization that makes sports games, achieved a 600% increase in mobile app downloads thanks to user testing insights about creating landing pages that better resonate with users. Betway Group knew that most users interacted with the site on mobile devices. However, app users had a better experience on the mobile website instead. So, they needed more people to download and use the app. 
Responding to user testing feedback, Betway dropped the technical jargon from the website, removed the pop-up that caused security concerns, and added a quick link for an easy app download. This resulted in six times as many downloads as before. 
A million-user milestone crossed
Krikey achieved over a million downloads of their AR gaming app, thanks, in part, to user testing and feedback. They updated their product description to describe a 3D app instead of an AR app, as suggested by users. They made all images more engaging and used a more creative main image on the app store that emphasized the 3D effect. 
Krikey also added minigames during load screens, such as quick puzzles players had to solve. These additional games entertained the players while they waited for the game menu to load. Designers also improved character movements on the screen, making the animations more visually appealing. 
Ultrafast feedback received
The Stars Group, a global online and mobile gaming leader, leveraged the fast feedback they received to improve productivity and reduce costs. They expanded their geographic reach and acquired new customers by enlisting the help of a UX design team to consult with prospective customers in new markets and find out what people wanted and expected. 
This helped them create more personalized customer experiences and helped shape a new strategy that involved tailored solutions and more meaningful connections with customers.
A centralized UX team that can innovate quickly and efficiently
Evolution, a global provider of online casino-style gaming, was able to scale its UX research using UserZoom quickly. With the help of UserTesting design experts, Evolution expanded and centralized its UX department so that it was better equipped to take action on operator feedback. The UX team conducted studies, performed click-testing, and conducted surveys to determine what customers wanted.
The outcome was over 200 product enhancements and more successful operators. Gaming improvements like these lead to more player enjoyment, and those players are more likely to become repeat customers.
How can UserTesting help you?
Good game UX and design are the foundation of a good gaming experience. When players enjoy a game, they're more likely to return or even seek out new games from the same designers. UX designers can make their jobs easier by asking gamers what should be added, changed, or removed from the game to make it easier to control, more intuitive to navigate, and more rewarding and fun to play. 
UserTesting provides valuable customer feedback and insights so you can make changes based on user requests. With the help of UserTesting, UX teams can make games that people love to play repeatedly.
Join other UserTesting customers like Nintendo, Rovio Entertainment, and Xbox and take your games and user experience to the next level. 
What's next
Join Alexis Miller, Director of Product Management at Schell Games, and Daniele Hohol, Sr. Product Manager at UserTesting, for part one of this UX in gaming webinar series. Alexis and Daniele will delve into why UX matters in gaming design and offer tips on gathering user feedback throughout the entire gaming experience.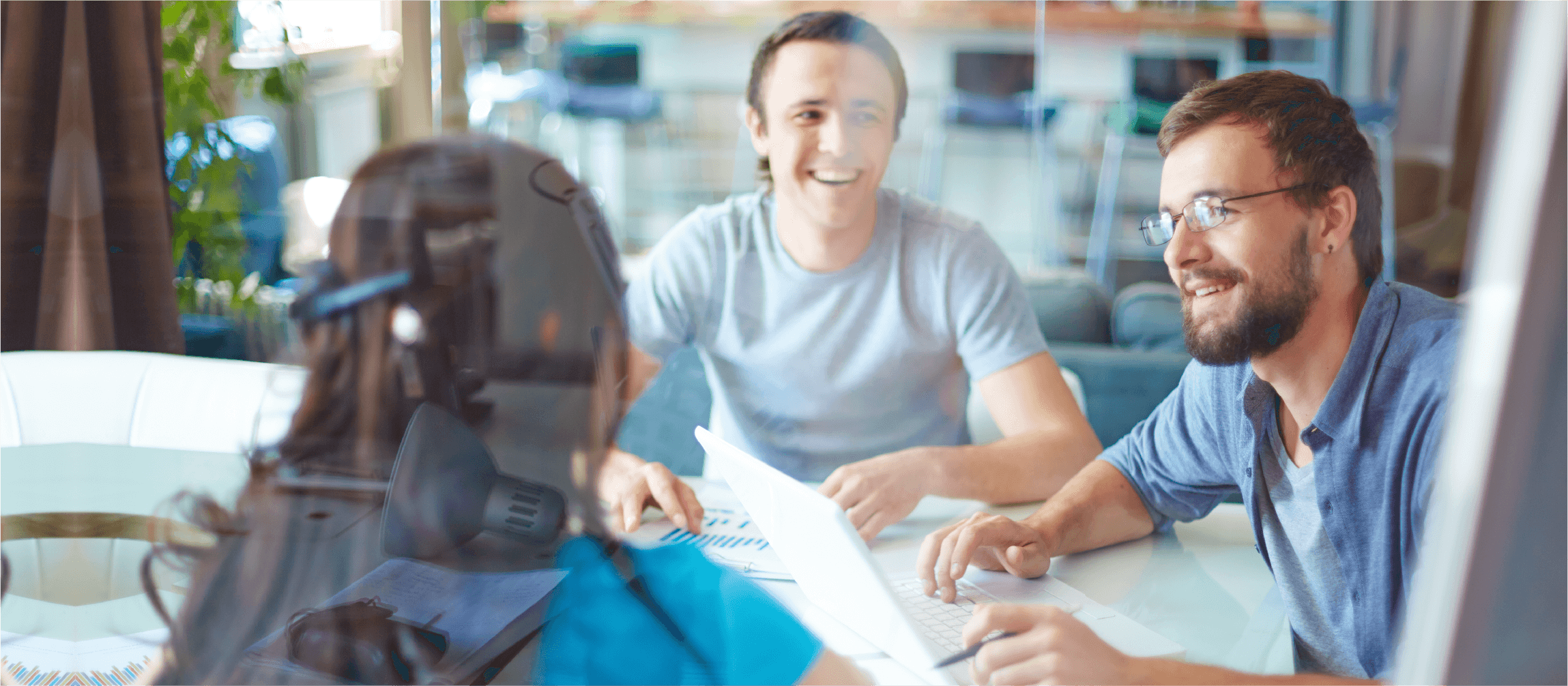 About the author(s)