For Executives
Support critical
decisions with
evidence
Take a customer-centric approach to decision-making. Human insight directs your teams towards creating products and solutions that match what customers want to hit top and bottom line goals.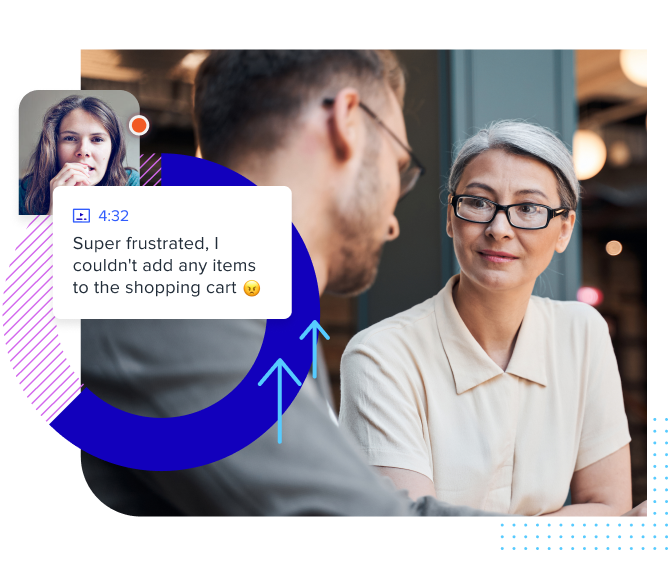 Superior customer
experiences drive better
business results
Time after time, research shows that superior CX results in higher customer satisfaction and loyalty. In fact, CX leaders see 5.1x revenue growth compared to laggards.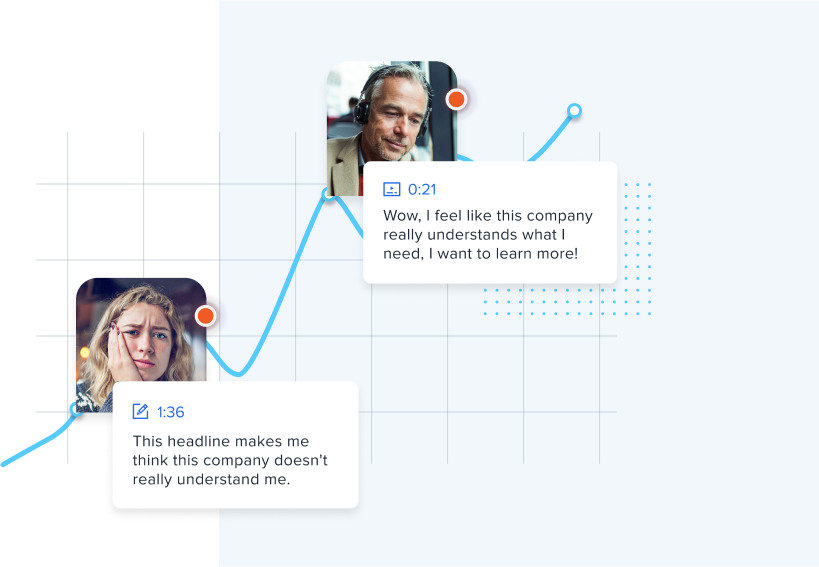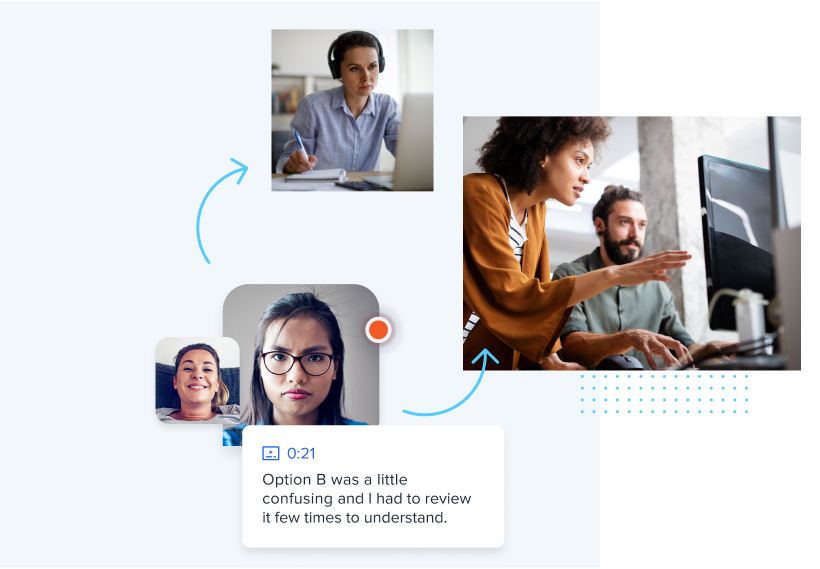 Help every team hit
targets with UserTesting
Whether it's your product team trying to determine the next "killer app" or your marketing team trying to understand reactions to a new campaign, every member of your team can use UserTesting to get feedback and improve whatever they are bringing to market.
Insights that drive innovation
Get your copy of UserTesting's 2020 CX Industry Report, When business is human, insights drive innovation.