For Marketing
Optimize conversions with human insight
Drive growth with critical insights from real customers about your brand, products, advertising, promotions, and more.
Remote video URL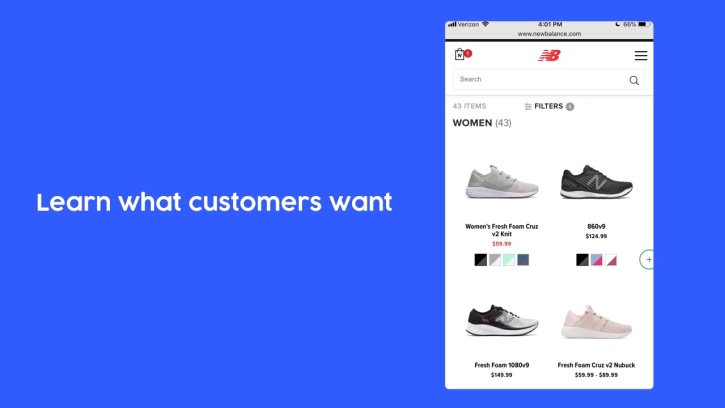 Drive revenue by creating better digital experiences
With access to so much customer data and analytics, companies might find it difficult to distill what it's really saying about their customers. Without more context, translating the trends and changes in their data to action is more easily said than done. UserTesting helps teams capture the greater context on what customers want and what should change. Quickly optimize digital touchpoints by gathering human insights to innovate and make decisions with confidence.
Improve conversions with actionable feedback
Connect with customers at pivotal points to quickly understand what needs to change to drive business growth.
Make decisions with confidence
Rapidly test new concepts with customers before investing significant financial and human capital.
Rapidly innovate digital experiences
Identify unmet needs by listening to customers in their own voice to develop solutions that propel your competitive advantage.
Quickly get started improving conversions
Accelerate feedback collection throughout your process with UserTesting templates designed by experts.
Customer Stories
Empowering marketing and digital teams to succeed
See how UserTesting helps optimize conversions and drive real business results.