How to write a UX research report and present your findings
Image
Writing a UX research report can feel like studying for an exam. You know you need to do it. You know it's important for success. And yet, getting down to business can feel overwhelming.
After all, you've spent days—maybe weeks—conducting your research, and now you have to somehow condense all that work into under 20 slides? Not only that: you need every piece of information you include to be compelling and valuable—especially if you're presenting to hard-to-please executives.
The good news is that creating an exceptional research report is very doable. You just need the formula for success. 
Let's look at some proven steps that will help you put together a report guaranteed to wow your stakeholders.
Table of contents
What is a UX research report?
A UX research report is the final stage of any UX research project. It's the culmination of all the hours your team has spent planning, researching and analyzing data—summarized into one succinct presentation.
Regardless of whether you're presenting to the wider UX team, web developers, or executives, the primary aim is always the same: communicate valuable insights and provide actionable recommendations to enhance the user experience.  
Beyond that, reports are also a fantastic opportunity to demonstrate the strategic value of UX to leadership. By tying your recommendations to broader business objectives, you can build UX advocates at the highest level of your organization and secure more budget as a result. 
Essential elements of UX research reports
So, what differentiates excellent UX reports from average ones? In our experience, it comes down to structure. Quality research reports include the following six components. 
Introduction
A punchy introduction will grab your audience's attention and keep them engaged throughout your presentation. Keep your intro short and sweet. Briefly explain the parameters of your research, why it matters, and how your findings could help drive the company forward. 
Research scope 
Now that you've captivated your audience, provide a little more detail to establish trust in the research process. Describe the scope of your study, noting things like:
The research objectives 
Your research questions and methodology 
An overview of your participants 
Like the intro, you'll want to keep this part succinct. While it can be tempting to throw in masses of detail, focus on what your stakeholders need to know.
Strategic value
This section is all about honing in on your why. Focus on helping your stakeholders understand why your research matters. For executives, explain how your research supports strategic business goals. For the wider UX team, hone in on how your insights can improve the user interface design.
Key findings
And now for the main course: sharing the most critical learnings from your study. This section will be the most prominent part of your report, spanning a few pages or slides—but not too many. 
To maintain engagement, you'll want to be clear and concise. Provide enough information to explain your findings but be careful not to overload your audience with masses of data. 
Recommendations
Conclude your report with actionable next steps. Suggest where improvements could be made to your product or service, focusing on the business benefits of your proposed implementations. As a bonus, why not put forward another study you can undertake that leads on from your project?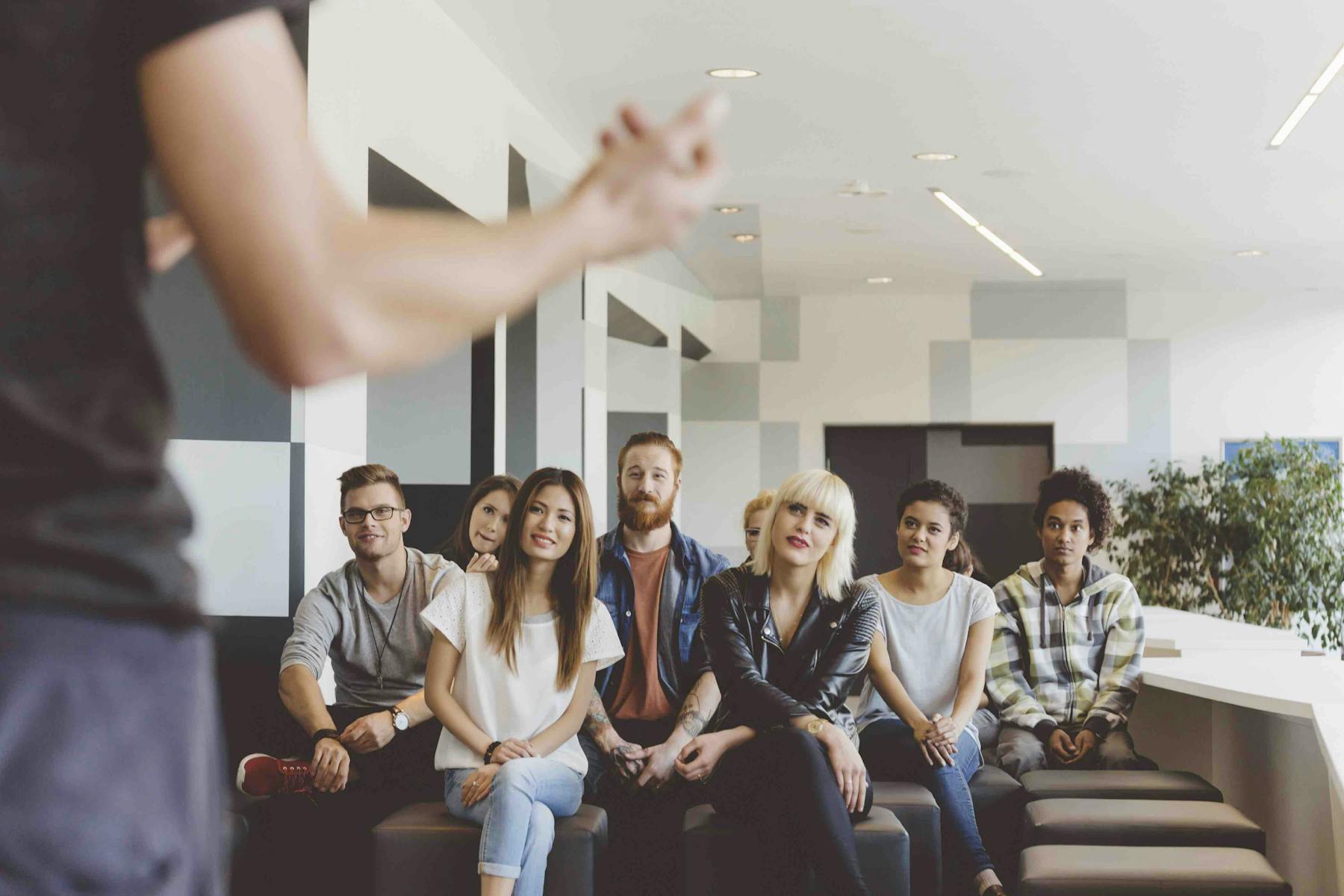 How to write a great UX research report
Now you know what to include in a great UX research report, it's time to think about how you'll present everything. Here's what to keep in mind. 
1. Empathize with your audience
As a UX researcher, you've already cultivated high levels of empathy for end users, and now it's time to channel that into your report writing. Be mindful of the different audiences you will present to, and tailor your presentation to each one. 
Think about factors like language, terminology, and length. Consider what each stakeholder group wants and needs to know, and craft your report to meet these expectations. You can lean on the interviews you conducted at the beginning of your project to inform your approach. 
For executives especially, remember to communicate the value of your research in terms of ROI. Tailor your suggestions to focus on tangible results like customer lifetime value, lowered acquisition costs, and increased website traffic. 
Not to toot our own horn, but our QX Score is an effortless way to translate UX results into a language your business leaders care about.
2. Turn your findings into a story 
UX researchers are passionate about data and insights, but our stakeholders don't always share the same enthusiasm. To captivate your audience, you'll need to master the art of data-driven storytelling.
Start by grouping your findings into research trends and write a headline insight for each. From there, add summaries, artifacts, and supporting evidence explaining each insight in a little more detail. 
Think carefully about how you'll organize each headline within the presentation. Your aim is to take your audience on a journey. Ideally, each headline will flow nicely into the next, naturally building toward your recommendations for improvement. 
If you're worried about fitting all your information in, or some of your findings don't sit within the key themes you've identified, consider creating an appendix with more granular insights. That way, if a stakeholder wants to learn more, it's easy for them.
3. Embrace visualization 
While the word "report" might conjure up images of lengthy academic papers, UX research reports certainly don't have to be text heavy. In fact, we caution against it.
For maximum engagement, be playful and creative with your design choices. Consider using mediums like video, cartoon storyboards and charts to convey your findings in digestible, eye-catching ways. 
4. Dot the I's and cross the T's 
Spelling errors, inconsistent fonts, and other little mistakes can distract your audience from listening to your amazing insights and even undermine your hard work. 
It's easy to avoid these issues by carefully proofreading your report. At the same time, double check your presentation has a consistent, sleek design with matching colors, fonts, and visuals. All these things will help keep your stakeholders attention and boost your credibility. 
5. Use multiple mediums
Depending on your stakeholders' preferences, you may be asked to present your report in-person or send it via email. Written reports will naturally be slightly more detailed than in-person presentations. If you're asked to share one, take the time to read through the document carefully and make sure it makes sense as a standalone item. 
For meetings and presentations, consider how you can add value to each slide. Resist the urge to simply read from your laptop. Look at how your words can complement what's on the screen, offering your audience deeper insights and context. 
6. Spread the word 
Presenting your UX research findings doesn't start and end in the boardroom. You want to get as many people as possible excited by your research. After all, everyone in your organization can benefit from building empathy with users, and your UX research is a surefire way to achieve that. 
As a best practice, we recommend sharing the highlights of your study on your company's internal communications channel—be it Slack or Teams. You don't need to write more than a paragraph to do this. Focus on the key findings and their business applications. 
Best practices for presenting UX research findings
At this point, you've created a quality UX research report and are ready to head into your presentation. Presentation nerves are normal. But there are few things you can keep in mind to lessen them.
Practice makes perfect 
Before your meeting, practice your presentation with a colleague who isn't part of the research team. Not only will this build your confidence, but they may be able to shine a light on points that you've overlooked. 
For example, you may have used some UX terminology in the presentation that they aren't familiar with, or find that one of your sections goes on a little longer than anticipated. 
Any feedback is super helpful for improving your report, so don't be afraid to ask your colleagues for their honest thoughts! 
Enhance your soft skills 
Confidence is a huge part of effective presenting, helping you come across as credible, knowledgeable, and trustworthy. 
It's easy to improve your soft skills with a few simple tricks: project your voice to the back of the room, avoid using 'uh's' and 'um's', and make eye contact with your audience. 
Be concise 
As the saying goes, time is money! You'll rarely, if ever, have more than half an hour to present your findings to stakeholders, so you'll want to be as concise as possible. Less is always more. 
Too much raw data and excess insights can overwhelm executives, so narrow down on what's relevant to your audience.
Time to shine: Presenting insight
Armed with this information, you're ready to roll into your meeting and knock your stakeholders' socks off. Hopefully, you'll leave the room with the go-ahead for your design team to spring into action, along with some additional budget for new research projects.
Relax. Trust yourself and the work you've put in to get to this point. You've got this. 
Insights that drive innovation
Get our best human insight resources delivered right to your inbox every month. As a bonus, we'll send you our latest industry report: When business is human, insights drive innovation.
About the author(s)